A few words from our new dentist Teddy Ruscheva
Hello, My name is Teodora, but everyone calls me Teddy. I graduated from the Medical University in Sofia (Bulgaria) in 2006. Since then I have passionately practiced the profession and I continuously update my skills and knowledge. I have a special interest in Cosmetic Dentistry and perfection is my main driving force. I listen to my patients' needs and concerns and always give my best to achieve the most suitable outcome for everyone. My motto is "if there's a will, there's a way". I have been practising in England for over seven years and have lived in Stoke-on-Trent for almost six years.
I am a communicative and open person. I like spending time with my family and friends. I have two girls (3 and 10) and they occupy most of my time at home. I like reading books, watching sports and outdoor activities.
Introducing our Treatment Coordinator
Do you want to make changes to your smile but not sure of your options?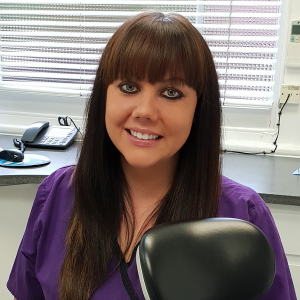 We at Grosvenor dental practice want to give our patients the opportunity to understand all treatment options available to them. With this in mind we now have a Treatment Coordinator. The treatment coordinator, Louise, is available to discuss any treatment that you may wish to have or to go over any treatment that you are currently about to undergo.
All appointments with Louise are offered free of charge to all registered patients. We have a designated treatment coordination lounge where you can chat over coffee in a relaxed non-clinical environment.
Please ask at reception if you would like to book an appointment with Louise.
DIRECT HYGIENE
We are now able to offer appointments with our hygienist, Lisa, without the need to see a dentist first. This is ideal for anyone who would like an extra visit in between appointments to get that bright white smile for the Summer.